Remembrance Day is a solemn occasion on which we pay tribute to the brave soldiers who gave their lives for our country's safety. As we observe this occasion on November 11th, let us take a moment to remember and honour those who made the ultimate sacrifice to protect our freedom and democracy. Let's also reflect on the tangible ways we can commemorate the occasion, drawing on historical traditions rich in meaning and symbolism.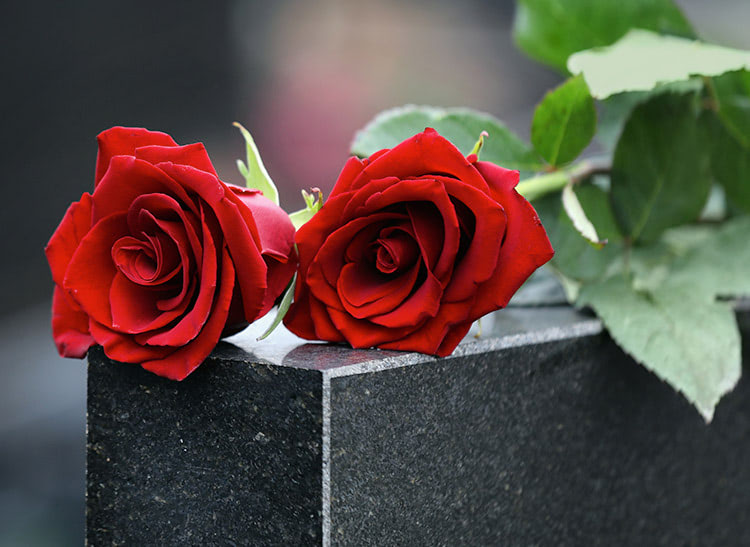 What is Remembrance Day?
Remembrance Day is a national holiday in Canada that honours the fallen soldiers who died while serving. Originally called Armistice Day, the occasion marks the end of World War I in 1918, and was first commemorated in 1919. It became a national holiday in 1931. At the National War Memorial in Ottawa, an annual national ceremony is overseen by the Governor General of Canada and is attended by several distinguished individuals, including the prime minister, government officials, representatives from veteran organizations, diplomatic representatives, veterans, and members of the public.
Local ceremonies are also held around the country, and significant traditions include the recitation of poems, a rendition of "The Last Post," the laying of wreaths, and a two-minute period of silence.
The Significance of Flowers on Remembrance Day
Flowers have always played a crucial role in paying tribute to these brave soldiers. From the red poppies in Flanders Field to the patriotic blooms that honour the fallen, flowers are a powerful symbol of remembrance and respect. They offer a tangible expression of our appreciation for the soldiers' courage and sacrifice, reminding us of the human cost of war and all it takes from us.
Ways to Remember
There are many ways to remember the fallen soldiers on Remembrance Day. One is to attend the ceremonies held at cenotaphs and memorials. It is traditional to lay flowers and wreaths on these sites, as well as participate in organized ceremonies. Be sure to check with the organizers and ask if any items are prohibited at your event venue.
Wearing flowers is another beautiful way to commemorate the occasion. Whether you choose to wear a corsage, a flower crown, carry a bouquet, or pin a poppy to your lapel or hat, your floral tribute will show your respect for those who have given their lives in service to their country.
Symbolic Flowers For Remembrance Day
Red roses are known to symbolize courage and bravery due to their deep red colour, which is associated with blood and therefore represents the sacrifice that courageous individuals are willing to make. Additionally, the thorns on roses are a reminder that bravery often involves pain and hardship, but is still worth pursuing for the greater good.
Commonly associated with purity and peace because of their pristine white colour, white lilies are a symbol of innocence. Additionally, their delicate appearance and sweet fragrance evoke feelings of calmness and serenity, making them a popular choice for sombre occasions.
Red anemones are often associated with the loss of loved ones because of their deep red colour, which represents love. Additionally, the delicate and short-lived nature of the flower can be seen as a metaphor for the fleeting nature of life, adding to its significance as a symbol of mourning and remembrance.
Evoking feelings of sincerity and gratitude, white hydrangeas are associated with heartfelt emotion due to their delicate and understated appearance. Additionally, the flowers' ability to change colour depending on the soil in which they grow can be seen as a metaphor for the complex and ever-changing nature of heartfelt human emotions.
Red carnations are often associated with admiration and deep love, while the flower's full and lush appearance can be seen as a symbol of the abundance of love and affection. White carnations are commonly used to symbolize purity. Also, the simplicity of the flower's appearance can be seen as a reflection of the natural and unadorned beauty of innocence.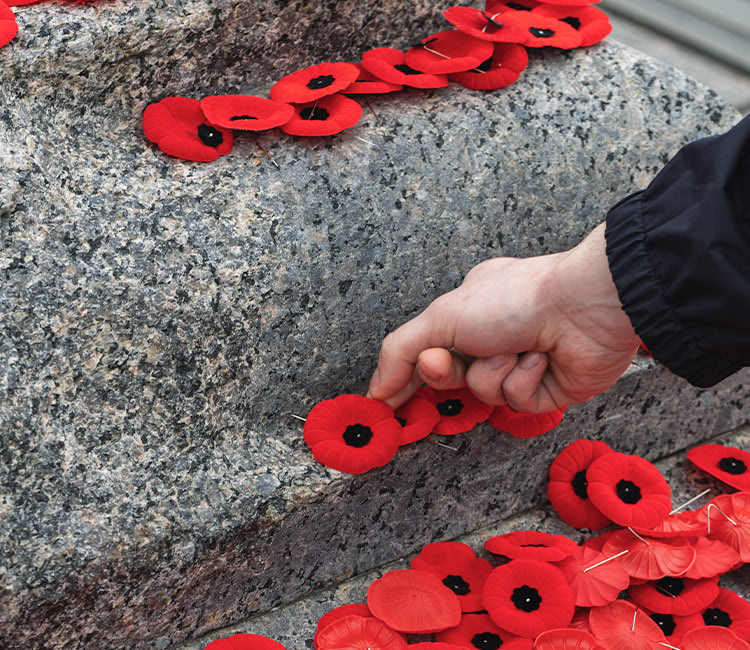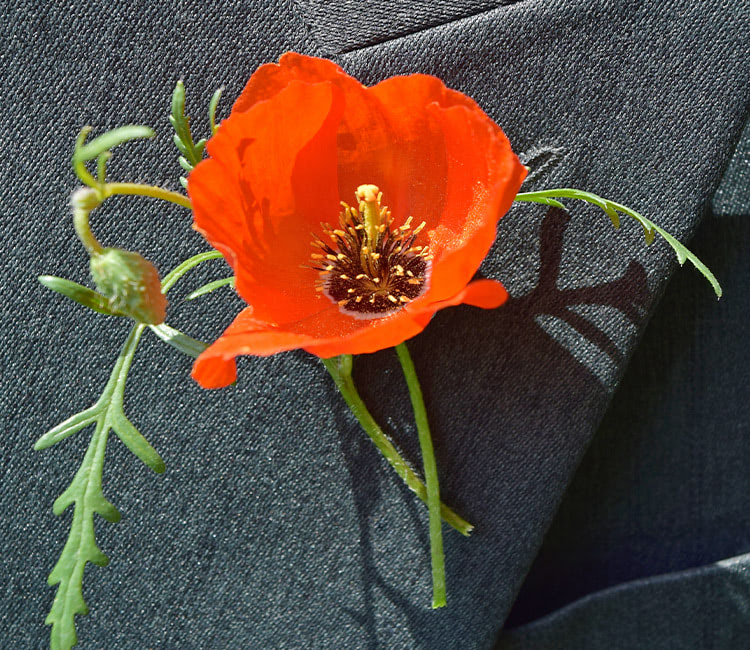 Poppies and Their Significance on Remembrance Day
The tradition of wearing poppies to honour fallen soldiers originated in the aftermath of World War I, with the publication of the poem "In Flanders Fields" by Lieutenant Colonel John McCrae. The poem describes the sight of poppies growing in the fields of Flanders, a region of western Belgium that was the site of some of the bloodiest battles of World War I. McCrae's haunting lines, "In Flanders fields the poppies blow / Between the crosses, row on row," captured the sense of loss and sacrifice that characterized the war.
In the years that followed, wearing poppies on Remembrance Day became a tradition in many countries, including Canada. The Royal Canadian Legion adopted the poppy as its official symbol of remembrance in 1921, and since then, millions of people have both worn poppies and laid them in wreaths on Remembrance Day.
The resilience of poppies is evident in their ability to thrive in soil that has been disrupted, and they are often found growing in abundance on fields that have seen conflict. The striking crimson hue of their petals serves as a poignant reminder of the lives lost and the sacrifices made in times of war. While some individuals choose to wear white poppies as a symbol of their support for peaceful solutions to conflict, the legacy of the red poppy endures as a symbol of remembrance and respect.
Patriotic Flowers for Remembrance Day
When choosing patriotic flowers to honour Remembrance Day, it is essential to consider their symbolism, the traditional colours associated with the occasion, and how they can be used. For example, red roses can be used in wreaths, in bouquets, or as a single stem to place at cenotaphs and memorials.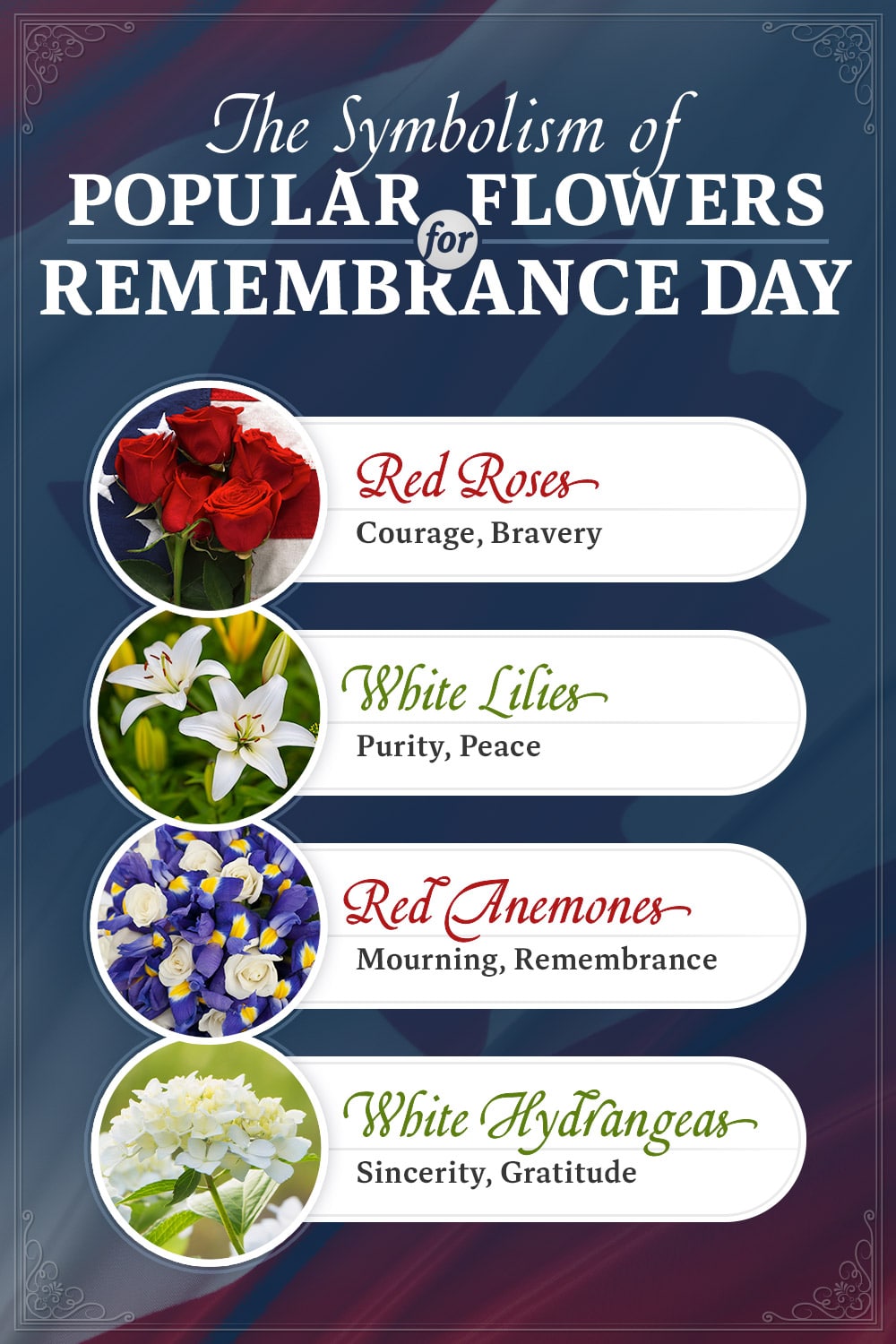 Remembrance Day is an important day to remember and honour the brave soldiers who gave their lives for Canada. Flowers play a significant role in paying tribute to these heroes and expressing our sincere gratitude for their sacrifice. By choosing appropriate flowers and participating in Remembrance Day events, we can honour these soldiers' legacy and remember their heroic acts of service.