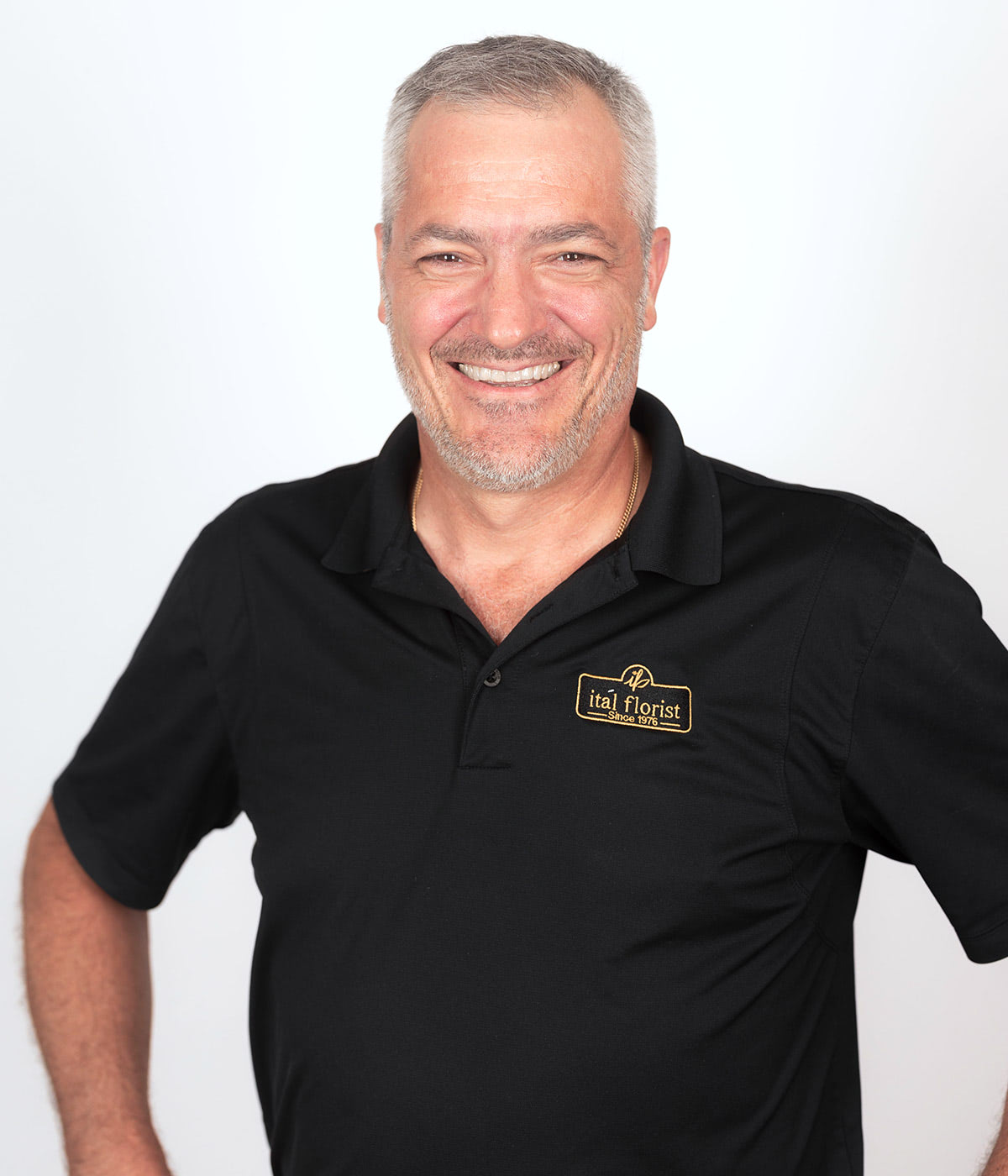 Italo Paris ~ Owner
BA Degree; Economics/Commerce Co-Specialist, University of Toronto, Class of '89
Italo Paris, A University of Toronto Economics and Commerce graduate is the owner operator of Ital Florist Ltd. a very busy and successful flower shop established in 1976. His ability to lead a large team of individuals with varying skill sets and responsibilities has earned him the respect and trust from his team and from the entire floral industry at large.
Always leading by example, Italo consistently puts his clients' needs and expectations first. His knowledge and experience of the floral industry is an invaluable asset not only to his clients and his business but also to his colleagues and vendors alike. His integrity and hard work ethics have earned him well deserved admiration and respect in this ever-changing industry. In 1990, Italo spearheaded the introduction of online web services for Ital Florist and his grasp and acute understanding of technology and commerce launched Ital Florist's success to another level. Large and small corporations are confident in the products and services Ital Florist provides largely due to the strength and reliable platforms Italo helped create and put in place.
As a second-generation owner, Italo continues to foster the founding traditions that his father passed on to him, maintaining and building long lasting relationships with several clients from different fields. As the business continues to grow and expand, Italo's professionalism remains steadfast and his dedication to always providing excellence in quality and service is what drives his passion for success. "Failure is not an option" for this success oriented, highly motivated, athletic and competitive gentleman.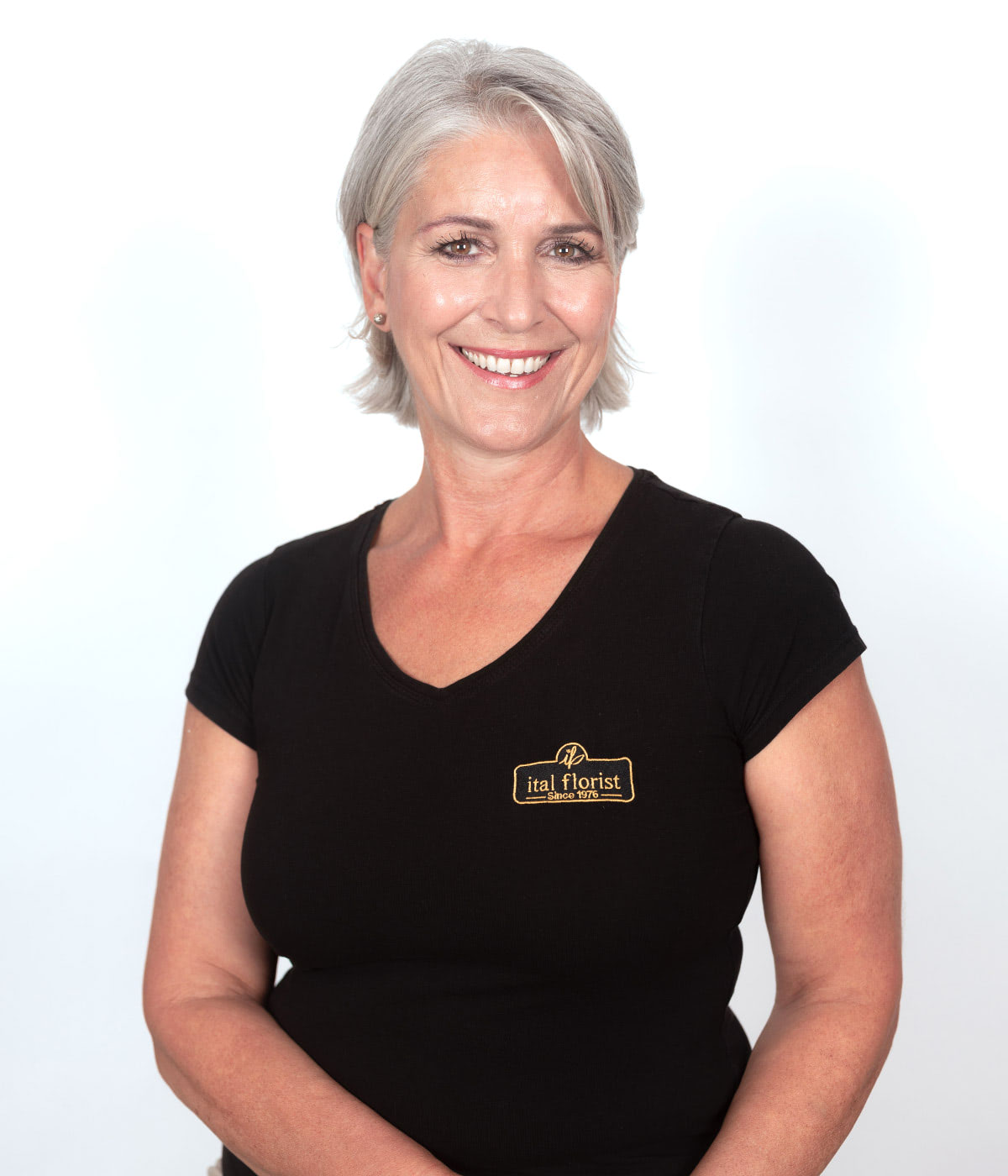 Ester Paris Mauro ~ Owner
Ester Paris Mauro BA Degree; Italian & French Linguistics and Literature Co-Specialist, University of Toronto, Class of '91
Well known in the floral and wedding industry, Ester Paris Mauro has established herself as an expert in her field. With over 30 years' experience in planning corporate events and weddings both large and small, Ester is a meticulous organizer that pays attention to every detail. Being a certified wedding planner and owning and operating Ital Florist, a successful family business, Ester has the tools and the know how to get the job done. Her passion and enthusiasm are what her clients love most about her not to mention her ability to meet all of her clients' requests.
Over the years, Ester has successfully established great relationships with countless vendors that she and her team can count on to execute any size function with any size budget. Her dedication and loyalty to her clients is admirable and the trust they have in her contributes to her outstanding reputation. Her professionalism and expertise have won her several contracts with prominent corporate and private clients alike. Being fluent in four languages, English, Italian, French and Spanish is an asset that Ester uses to effectively communicate and understand her clients from different backgrounds and cultures.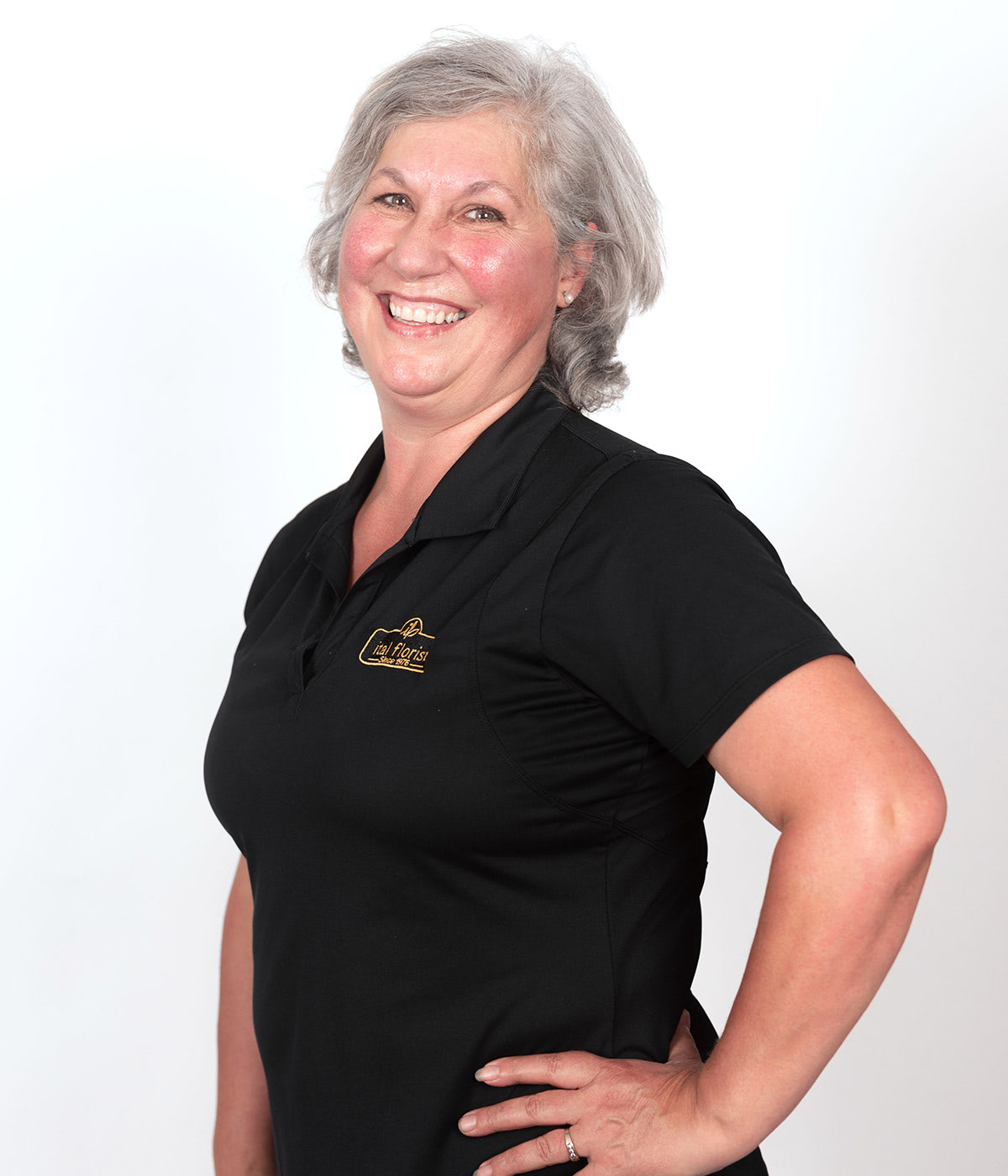 Linda Moland ~ Lead Floral Designer
Linda's unsurpassed talent in floral design has garnished her the utmost respect and admiration not only from the floral industry Canada-wide, but from her team members and clients alike.
Linda has been creating exceptional designs for over 40 years, and much of that time has been spent in dedication to the Ital Florist family. Her acute ability to manage a large team of designers from every walk of life and skill set is second to none. Linda has successfully mentored and guided the youngest, least experienced new comers to become the most sought-after floral designers in the city. Her passion for her work and her generous heart is in everything Linda does on a daily basis. Her commitment to customer satisfaction is deep rooted in her strong work ethic and gifted talent.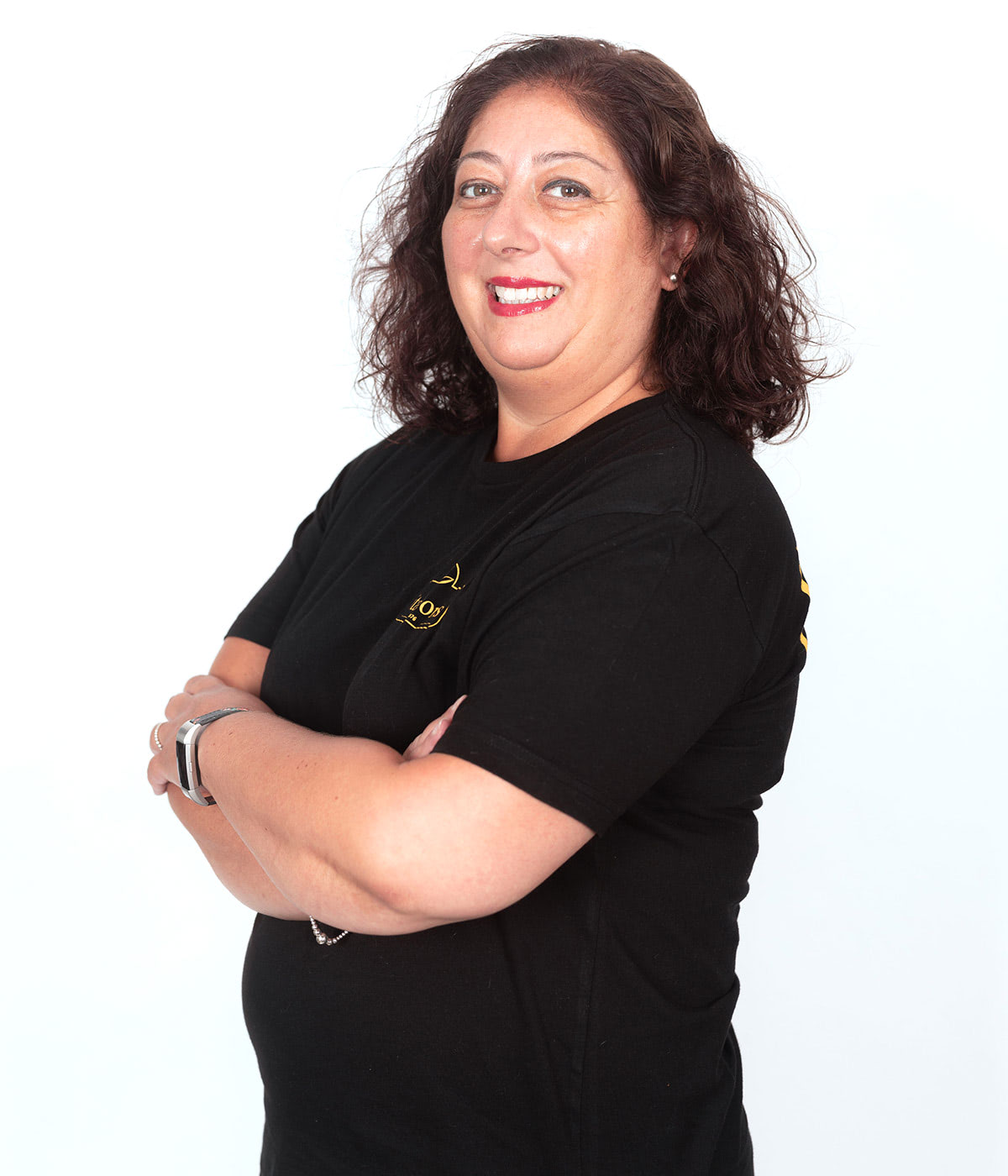 Mirella Paglieri ~ Sales and Customer Service Lead
For over 30 years, Mirella has been a part of the Ital Florist family and from the very beginning she has demonstrated a true passion and strong dedication to the Ital Florist brand, to the Paris family, to her colleagues and to her clients. There is no issue big or small enough that Mirella cannot handle. Her professionalism and patience with clients set her apart in a way that has earned her the utmost respect from everyone in the local floral industry.
Mirella's organizational skills, her ability to listen and her solid work ethic are present in all she does. Her ability to lead a team of sales representatives, train new comers, manage client expectations and more, are just some of Mirella's invaluable assets to the Ital Florist family.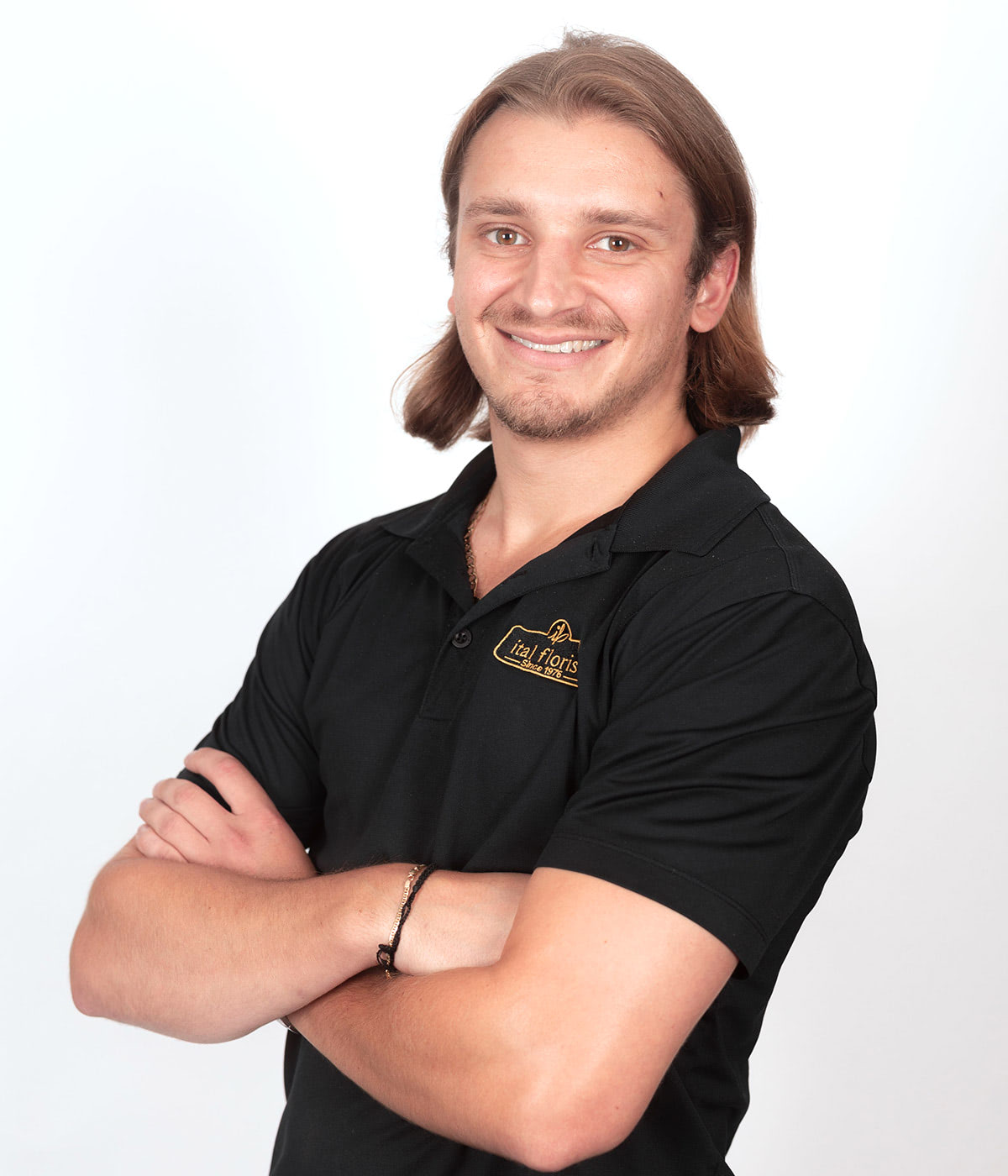 Eligius Paris ~ Director of Operations
As the newest and youngest member of the Ital Florist family, and in addition to being his grandfather's namesake, Eligius constantly demonstrates a passion to continue the traditions and maintain the values instilled from his elders. This young man is always eager to learn more and acquire the knowledge necessary to grow this family business. Eligius proudly represents the 3rd generation of the Paris family ownership and takes his role very seriously.
Graduating in Business from Fanshaw College he brings invaluable expertise and innovative ideas to the table every day. Eligius' outgoing nature and charismatic disposition makes him a true pleasure to be around, lifting morale in those moments when his team needs it most. The continued success of the Ital Florist brand is in good hands with Eligius Paris at the helm.